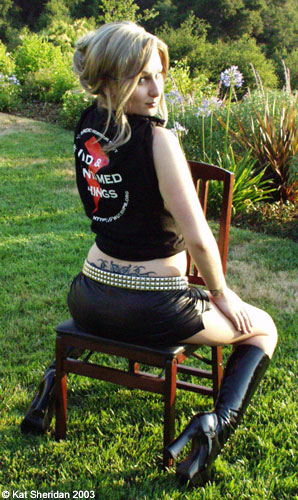 Alex is wearing a Wild and Untamed Things t-shirt tied in a knot at the front with sleeves secured by black fabric bows.
T-shirts are of heavyweight cotton, unisex, black and are available in Small, Medium, Large and X-Large. To be clear, these are typical t-shaped t-shirts.
The logo is on the back and reads "SF Valley's Rocky Horror Cast; Wild & Untamed Things; http://wut.rhps.org"